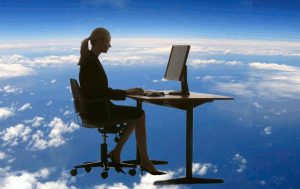 During this unprecedented and ongoing COVID-19 pandemic, businesses are going through a significant period of uncertainty and change. At a time like this, entrepreneurs and business managers need to consider new practices and solutions to help prevent the spread of the coronavirus and to keep their businesses running. Renting a virtual office in MA is one great way to do this.
What Is a Virtual Office?
A virtual office gives your business all the benefits of having dedicated office space without the same level of overhead cost (i.e., a lease) or maintenance. With all of your employees working from home, leasing a full building just doesn't make sense. Switching to a virtual office space could save your company money during this trying time.
For example, when you rent a virtual office space, you gain access to services essential to the running of a business, such as:
A Permanent Business Mailing Address
Telephone Support for Incoming Calls
High-tech Communications Equipment
Whether you're looking to establish a new enterprise or grow your current business, doing so in this challenging commerce climate is going to take creativity and ingenuity to be successful. The virtual office option can give your business a presence in a wide variety of markets.