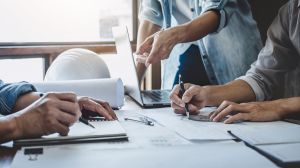 Sometimes, it helps to take a meeting or training outside of the office. Perhaps, you need more room. Or maybe you want a new environment to talk about new ideas. Then, too, you think a new space would heighten excitement about your upcoming corporate training. These are all excellent reasons to seek outside meeting room rental in MA.
Your employees welcome a change of environment. They're used to the office and the conference rooms you have in your building, but taking it outside sends a signal that this meeting is different.
Another consideration is interruptions. It seems you can't go anywhere in your building without someone tracking you down. It's much harder to do with a meeting room rental in MA. And fewer interruptions mean less distraction from the important subject at hand.
Locating the Ideal Space
Look for a place that gives you plenty of options to serve your purpose. Suppose the right-sized room was available at an affordable price with all of the amenities you wanted. In that case, it might be a good idea to do business with this company in the future.
Think of your requirements for the workspace:
Size
Privacy
Time
Furnishings
Technology
Sanitary & Hygienic